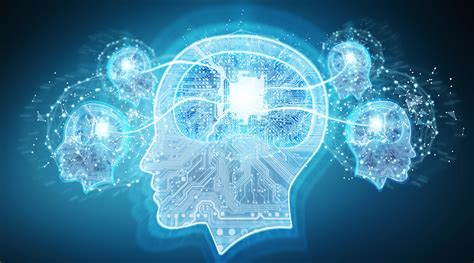 The Importance of Virtual Identities
As technology continues to advance, our lives are becoming increasingly intertwined with virtual spaces. From social media platforms to online gaming communities, virtual identities have become an integral part of our daily lives. In these virtual spaces, we have the opportunity to express ourselves, interact with others, and explore new identities. However, as we spend more time in these virtual spaces, it is important that we understand the systems, behaviours, and ethics related to virtual identities.

Defining Virtual Identities: The Basics
Virtual identities are the personas we create in online spaces. These can range from our usernames, avatars, and profiles to the interactions we have with others in these spaces. In essence, virtual identities are the representations of ourselves that we present to others online. These identities can be vastly different from our real-life identities, as they allow us to experiment with different aspects of our personalities and express ourselves in new ways.
The Role of Systems in Creating Virtual Identities
The systems that govern virtual spaces can greatly influence our virtual identities. For example, social media algorithms may prioritize certain types of content or interactions, leading us to present ourselves in a certain way to gain more attention. Additionally, online games may have specific character creation options that limit our ability to fully express ourselves. It is important to recognize these systems and understand how they shape our virtual identities.
Behaviour in Virtual Spaces: How It Affects Identity
Our behaviour in virtual spaces can greatly impact our virtual identities. The interactions we have with others online can shape how we present ourselves and the personas we create. Additionally, our behaviour may be influenced by the anonymity that virtual spaces provide. It is important that we consider how our behaviour in virtual spaces affects our virtual identities and how we want to be perceived by others.
The Ethics of Virtual Identities: A Critical Analysis
As with any aspect of technology, virtual identities raise ethical concerns. For example, the use of fake social media profiles to deceive or manipulate others is a growing concern. Additionally, the collection and use of personal data by companies can raise privacy concerns. It is important that we critically analyze the ethical implications of virtual identities and consider the impact they may have on ourselves and others.
The Effects of Virtual Identities on Real Life Identity
While virtual identities may seem separate from our real-life identities, they can have a significant impact on how we view ourselves and how others view us. The personas we create online may influence our self-esteem and confidence, and may also impact our professional and personal relationships. Understanding the relationship between virtual and real-life identities is crucial for navigating both online and offline spaces.
===Privacy Concerns and Virtual Identity
Privacy concerns are a major issue when it comes to virtual identities. The data we share online can be used by companies or individuals for malicious purposes, such as identity theft or cyberbullying. It is important that we understand how to protect our personal information online and take steps to minimize our digital footprint.
Identity Theft in Virtual Spaces: An Emerging Threat
Identity theft is a growing concern in virtual spaces. Hackers and scammers may attempt to steal personal information or use fake identities to access sensitive information. It is important to be vigilant and take steps to protect ourselves from these threats.
The Psychology of Virtual Identity Formation
Understanding the psychology behind virtual identity formation can help us better navigate these spaces. For example, research has shown that anonymity can lead to increased aggression and deception online. Additionally, social comparison theory suggests that we may present ourselves in a certain way to gain social acceptance or validation. Recognizing these psychological factors can help us better understand our own behaviour in virtual spaces.
Strategies for Protecting Virtual Identity
There are a number of strategies we can use to protect our virtual identities. These may include using strong passwords, limiting the amount of personal information we share online, and being aware of potential scams or phishing attempts. Additionally, it is important to regularly monitor our online presence and take steps to remove any potentially harmful content.
Addressing Ethical Issues in Virtual Identity
As virtual identities continue to play a larger role in our lives, it is important that we address ethical issues related to their use. This may include advocating for stronger privacy protections, promoting responsible online behaviour, and holding companies accountable for their data collection and use practices.
The Future of Virtual Identities
Virtual identities are here to stay, and as technology continues to evolve, they will only become more complex and integrated into our lives. By understanding the systems, behaviours, and ethics related to virtual identities, we can navigate these spaces more effectively and protect ourselves from potential harm. As we move forward, it will be important to continue discussing and addressing the ethical implications of virtual identities to ensure that they are used responsibly and ethically.