Our company is dedicated to the idea of lifelong learning and
we want to help you achieve that too.


Below is a overview of projects in our pipeline. Be sure to check back regularly.
Welcome,

Virtual Identity Enterprises consists of developers, architects, engineers and designers who create a better tomorrow with you in mind.

We are convinced progress can only be called that way as long as everybody can benefit from the innovation. We envision a future where everybody becomes more of a programmer of their own life. To do that, we want to hand you tools, information and possibility.
We are here to explore what transformations the identity undergoes in the new worlds. How is it protected?

This site aims to bring you a broader perspective around the concept of Virtual Identity. These are indeed exciting times where the real world flows over in the virtual ones.
We are invited to create new worlds with the open technology at hand. With alternatives like a no-code or low-code environment the promise of digital inclusion is near.

We give you an overview of the possibilities how personal data could be managed in the future and keep you informed on recent legal and technical developments.

Thank you for your interest.
Jelle Debusscher
Founder Virtual Identity
/ CIO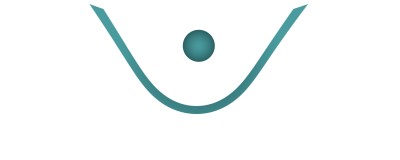 Virtual Identity
Enterprises
___________
Paradigm for the connected world


Community
Knowledge Hub
Research Center




Systems Engineering | Network Engineering | Application Management | System Administration | Network Administration | Project Management | IT Management | Planning | Purchasing | Database Administration | Lifecycle Management | Security
HEADQUARTERS
ITALIELEI 26




B2000 ANTWERP




BELGIUM
OPENING HOURS
MON - FRI:
10H - 15H CET
SAT:
11H - 14H CET
SUNDAY CLOSED
Research


Our research is pointed at, but not limited to, next theme's and subjects. Do you wish to share your own research? Send us a message.
Economic: Industry 4.0, blockchain technology, Sustainability, Cradle2Cradle, Permaculture

Social sciences: Behavioural Ecology, Web 3.0

Legal: GDPR, Individual Rights, Group Rights, Common Infrastructure

Manufacturing: Makerlabs, 3D Design, 3D Printing, Microproduction

Customer experience: Interface design, Game-Design, Game-Theory
Projects


And finally an overview of the projects at hand foreseen 2022-23.
Applications | API | Nodes | Tokens | MachineFi | Dapps | Hypermedia | Cradle2Cradle | 3D Imagery | 3D Printing | Functional NFT | GDPR | Web 3.0 | Industry 4.0


Do you want to know more? Schedule a call here or go online on one of the fora.



About the Founder
"Everybody you meet is an expert in a field you know nothing about."

Jelle Debusscher (°Antwerp, BE) is a lifelong ICT-adept, storyteller and producer. Schooled in drama, film, sound, editing and developing; he worked in various settings and jobs like the 48 Hour Film Project and the European Institutions. He divides his time between developing, analyzing, managing, designing, editing, writing and painting.

Current: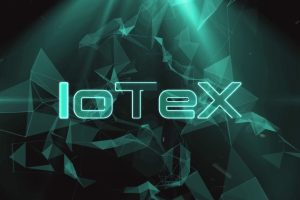 2021-present:
IoTeX Community Ambassador/Developer. Attracted by their open-source architecture and advanced real world applications, Jelle takes on a new function.
2016-present:
Virtual Identity Ent.: Founder, developer & CIO.
Jelle starts up Virtual Identity: a platform to research and develop applications regarding the Virtual Identity.
2015-present:
Start-Up Manager de Hennepnatie, Hemp Nation One
Jelle's mind setting allows him to take on many challenges. Currently he curates multiple cooperative hemp brands in their start-up phase.
You know, hemp, the multibillion dollar crop, in the hands of the community. Take a look below.

Website De Hennepnatie | Website Hemp Nation One
As Chairman for the Belgian Cannabis Consumers Bond (non-profit) he defends the rights of medicinal users as well as recreative users.

Website BCCB vzw