It's been estimated that augmented reality (AR) and virtual reality (VR) applications have the potential to deliver a £1.4 trillion boost to the global economy by 2030. Adoption of AR/VR has accelerated as businesses discover the cost and productivity benefits: 56% of businesses have implemented augmented reality (AR) or virtual reality (VR) in some form and 35% are considering it.
We will explore what augmented reality (AR) is, how it works and how it delivers numerous benefits to industries in this article.
What is augmented reality?
Augmented reality (AR) is the usage of computer technology to project layers of digital content to the real world. The technology dates back to 1960s but the widespread use of smartphones made AR accessible to everyday consumers.
What is the difference between virtual reality (VR) and augmented reality (AR)?
Compared to AR, virtual reality (VR) provides a more immersive experience by creating a completely artificial environment that replaces reality. Augmented reality, on the other hand, augments the real-world experience with virtual elements.
Since VR provides a more immersive experience than AR, it often requires special equipment and high-end computers. AR can be accessed with smartphones or tablets which makes it accessible to a wider audience.
How does augmented reality work?
In order to overlay digital content in a real-world environment, AR needs a device with a camera and AR software such as a smartphone, a tablet, or smart glasses.
The AR software uses computer vision to process the video stream captured by the camera and to recognize objects in the environment. This allows the AR system to project virtual content to a relevant place.
Then, it displays the digital content on top of the real environment through the display device in a realistic way.
What are the different types of augmented reality (AR)?
There are different types of augmented reality technology that are proper for different types of tasks. The two main types of AR are:
Marker-based AR applications are triggered by specific physical images (markers) captured by the camera to position the digital content on top of it. A marker can be an object or a visual such as logos, posters, or QR codes. The video below demonstrates a marker-based AR. The business card acts as a marker for the AR application which displays additional digital information after it encounters the card.
Markerless AR does not depend on markers and lets users decide where to display the digital content. Markerless AR applications rely on the camera, GPS, compass, and accelerometer of the device to gather information about the environment.
There are also different types of markerless AR technology:
Superimposition-based AR detects the objects in the real world and partially or fully replaces their original view.
Projection-based AR does not need a display device as it projects light onto a surface to display digital objects.
Location-based AR provides augmentation in specific places. It uses the device's GPS and compass to position the virtual object at a point of interest. Pokemon GO mobile game is a popular example that uses location-based AR.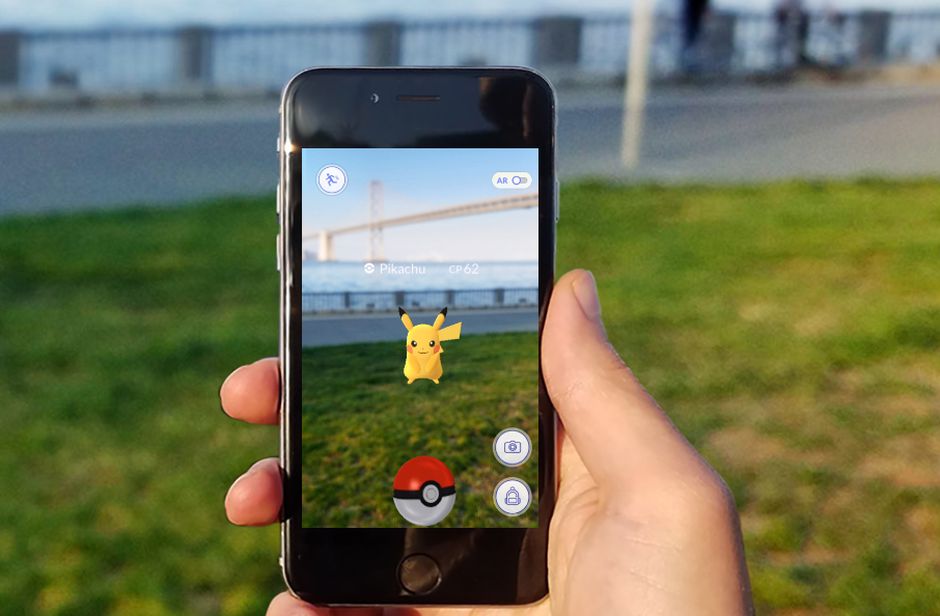 What are some use cases and applications of AR?
Retail
AR allows retailers to let their customers try products before buying them. For instance, IKEA Place app lets customers to place furnitures in desired places so that they can visualize how the item will look in their homes.
Education
AR applications can be used to make learning material more accessible and help students better engage with the subject. Teachers can get help from visual representation while explaining a subject. For example, Photomath app allows students to scan a math problem and virtually guide them through the solution.
Manufacturing
AR allows fast prototyping in manufacturing and allows remote assistance in maintenance. For instance, Boeing equipped its wire production technicians with AR glasses which guides them while they wire aircrafts. The company claims that this cuts its wiring production time by 25% and reduces the error rates to nearly zero.
Logistics
AR increases efficiency and enable logistics companies to cut costs in warehousing and transportation. AR-enabled devices can instruct human workers in a warehouse by displaying shortest routes to a shelf and provide information about items on the shelves.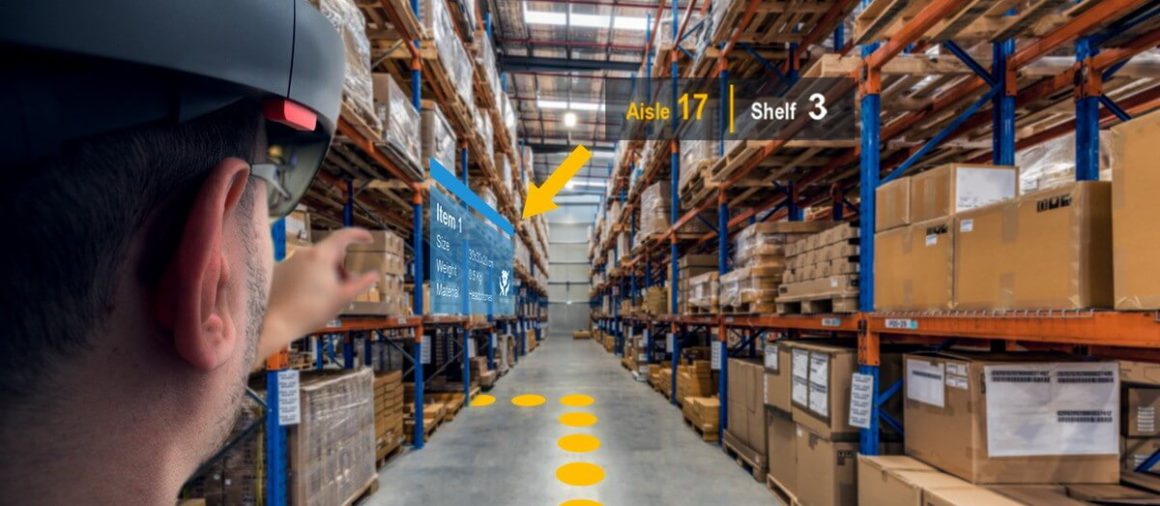 For more, feel free to check our article on AI use cases and applications in augmented reality (AR).